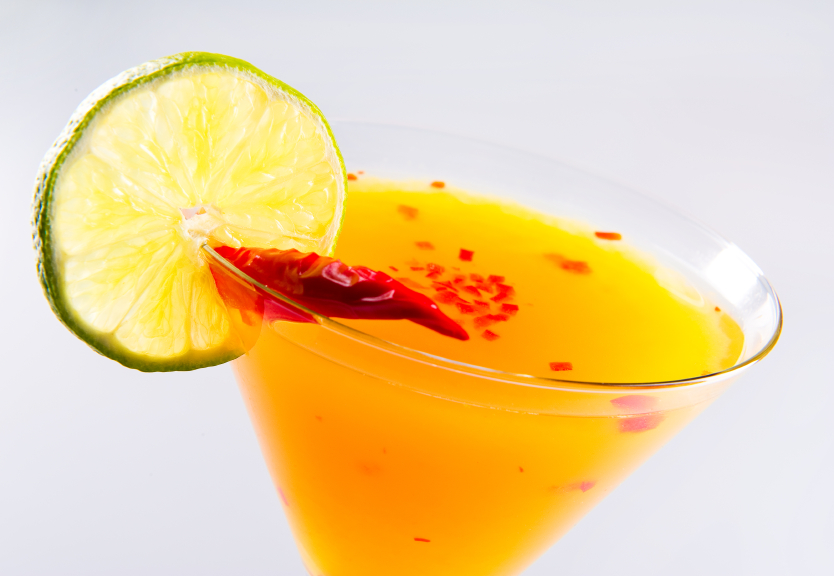 Sweet and Spicy Diablo
Ingredients:
2 cilantro leaves
1 Serrano chili sliced 1/4-inch thick, seeds removed
4 ounces campo azul tequila blanco
1 ounce lime juice
1 ounce READY RABBIT simple syrup
Directions:
Combine cilantro and chili in a cocktail shaker and muddle well. Pour in tequila, lime juice, and simple syrup and shake well.
Strain drink into a rocks glass and garnish with a slice of Serrano chili.